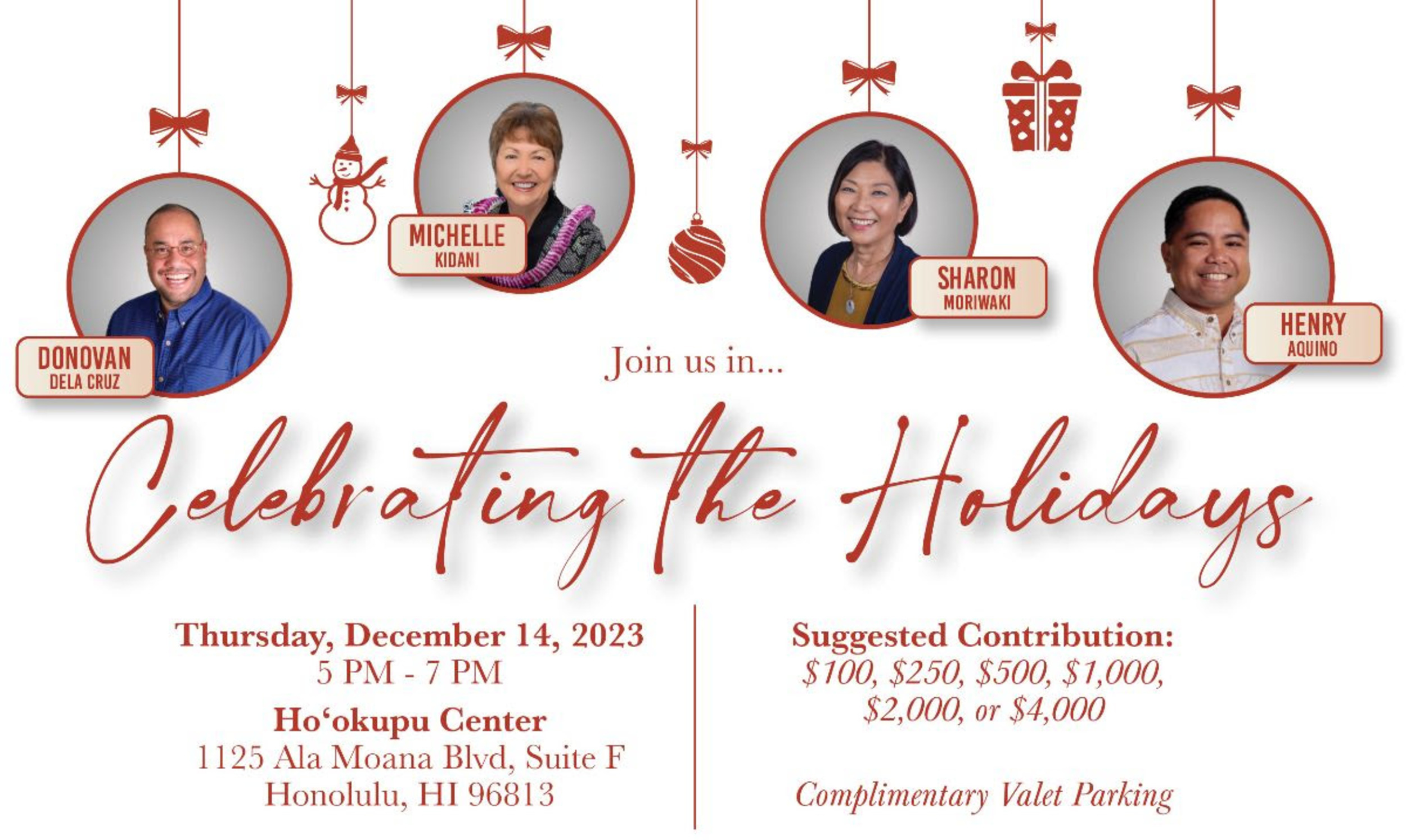 Aloha & Happy Holidays!

Wishing you a Merry Christmas and a Happy New Year! As we end this tumultuous year, I look forward to a better 2024 and continued work with my colleagues on critical statewide issues –growing our economy, creating a prepared workforce, and building truly affordable housing. I also pledge to continued progress on district concerns -- crime, homelessness, noise pollution, kupuna services, and sea level rise.

This holiday season, I'm joining my fellow Senators Donovan Dela Cruz, Michelle Kidani, and Henry Aquino to bring in the holidays with a night of food, fellowship & entertainment. Please come to enjoy the evening together on Thursday, December 14, 2023 at 5pm at our own Ho'okupu Center, 1125 Ala Moana Blvd in Kaka'ako. Your donation to my campaign is most appreciated. You may give at the door, online here, or mail a check to the address below. See the ticket here.

Friends of Sharon Moriwaki
1050 Bishop Street #451
Honolulu, HI 96813

Mahalo nui loa! Mele Kalikimaka me ka Hauʻoli Makahiki Hou!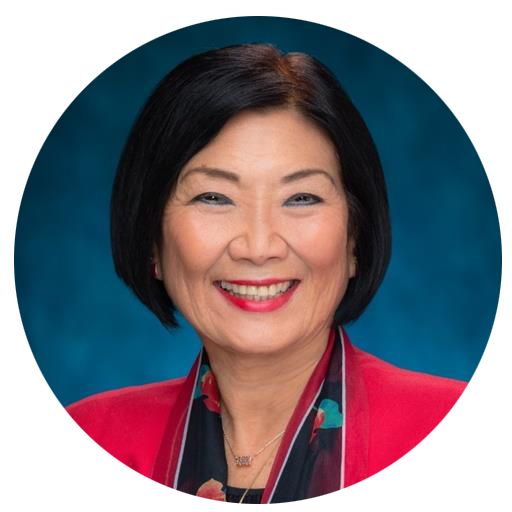 Mahalo for the opportunity to serve YOU!
Over four years ago, I ran for the State Senate on a promise to be "a voice for you" and was honored to have been elected to represent our community in the legislature. We have been working for you ever since -- promoting safe and peaceful neighborhoods, building affordable housing, caring for our keiki and kupuna, and preserving our environment and our island way of life. I hope to continue serving you as we care for each other.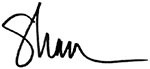 ENDORSED BY:


WHAT'S NEW:
Lorna Strand, Chair of the Oahu County Democratic Party interviewed Senator Sharon Moriwaki for their "Getting to Know You" project.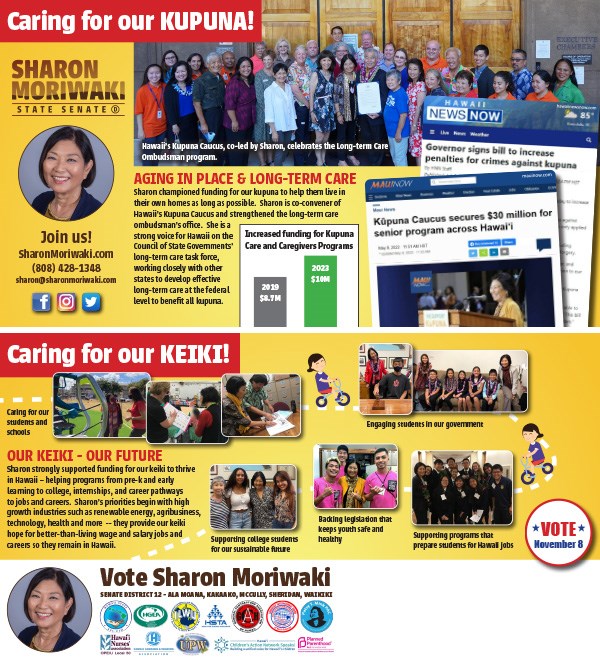 Featured Mailer - Caring for Our Keiki and Kupuna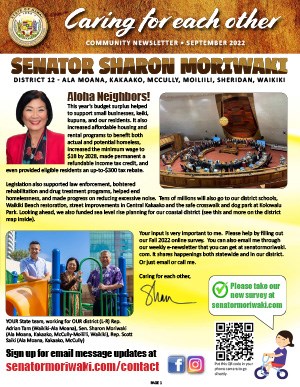 September 2022 Community Newsletter
COMMUNITY UPDATES | 2021-2022 SENATE LEADERSHIP & COMMITTEE ASSIGNMENTS
SENATE SPECIAL COMMITTEE ON COVID-19
Stay updated on Sharon's Campaign: